Wedding package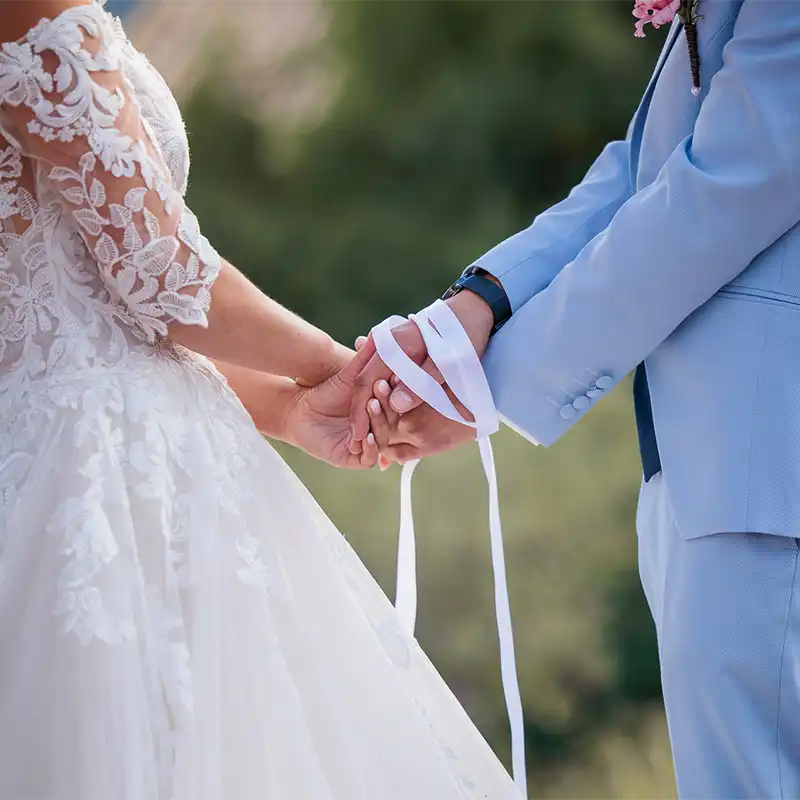 Listen to your desires...
Weekend Hire Wedding Venues: The whole property will be yours for 2 nights, from Friday noon to Sunday 4pm. You can also extend your stay 1 or 2 nights
Week hire wedding venue: The whole property will be yours for 2 nights, from Tuesday noon to Thursday 4pm
The wedding reception can host a maximum of 120 people.
The Clos d'Hullias offers 3 houses, a total of 12 bedrooms (30 pers), 10 bathrooms and a Bridal Suite.
The morning after brunch with all your guests is until 4pm.
You can also have a welcome dinner on Friday evening (up to 40 people).

Common areas
Catering offices and a large kitchen for people staying on-site.
A room for children with entertainers and/or babysitters.
A party room next to the chillout zone.

Options
You can also reserve the whole estate 1 or 2 extra nights maximum before and/or after the weekend.
Furniture rental (round or rectangular tables and chairs) for the wedding ceremony and/or dinner (up to 120 guests).

Other services on request
Wedding suppliers services: caterers, reception furniture, music bands, DJs, photographers, videographers, florists, hair stylist, make-up artists, babysitters and entertainers for children.
Taxi services.
Please contact us if you want a quote